Contact Information:
Golf Pro Shop: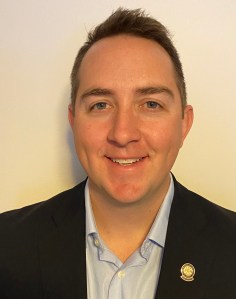 Matthew Alm, Class A PGA Head Professional
Matthew Alm is a  Class A Head Professional from Freeville, New York.  He started his golf career at Willowbrook Golf Club at a young age working as an outside service attendant.  He attended the Golf Academy of America in Myrtle Beach where he was a top graduate in 2013, receiving the President's Award.  After graduating with a bachelor's degree in business he moved back to NY and worked at Mark Twain Golf Course in Elmira.  He worked as the First Assistant Golf Professional working toward his Class A PGA Membership.  After one year he accepted a job at Soaring Eagles Golf Course in Horseheads where he was the First Assistant Golf Professional for five years.  Matthew's teaching philosophy is centered around teaching a golf swing that fits your body type.  Teaching the individual allows him to help each student develop a swing that is consistent and repeatable in pressure situations.  He wants you to know as a potential student that he takes pride and enjoyment out of seeing all his students reach their goals and beyond.  He was elected to the PGA of America in November 2020.  2023 will be Matt's 1st year as Head Professional at Owasco Country Club.

Phone: (315) 253-3971
Email: info@owascocountryclub.com

Main Club Office:
Phone: (315) 252-3580
Email: info@owascocountryclub.com
Restaurant:
Phone: (315) 252-8396
Email: info@owascocountryclub.com
Events:
Phone: TBD
Email: info@owascocountryclub.com
Contact Form: